SW:
Lots of bloggers lately have been doing what they call a 'writer's tag'. I'm going to do it.
*Ahem...*
What is the working title of your book?
The final title is
Resistance
. I got the idea from a song of the same name by British rock band Muse, as the song underlines many of the book's messages. Another was the so called
"
La Résistance"
movements against Nazi occupation of France during World War II. Revolution and rebelling against a set evil authority are both big themes in the book.
Where did the idea for the book come from?
I got ideas from a few places, and basically without warning, one day, they all piled together. Growing up as a preacher's kid in small rural areas all my life, I've seen more than enough of poverty in people's lives, and how it sucks away people's dreams and ambitions, and just leaves them desperate enough to cross their morality line. After being exposed to that long enough, I knew I had to do something about it. I also pulled many ideas from Ray Bradbury's fantastic novel
Fahrenheit 451
as well as the HBO mini-series
Band of Brothers
. Both of those have great themes about the human psyche, love and loyalty and friendship, and the potential for beings to move out from a seemingly invincible and overpowering authority for their own good. But, of course, every time I read a poem by Eliot or Cummings or Poe, or watch a decent film, much smaller and harder-to-find ideas bombarded me as well—the tiniest, almost-invisible strings that, over time, weaved together to form big ideas of their own.
What genre does your book fall under?
I would say it is in the Crime/Thriller genre. Psychological Drama/Thriller, Science Fiction, and Dystopian are sub-genres, respectively.
What actors would you choose to play your characters in a movie rendition?
Ooh, I love this question!
Picking specific actors – or people I know – as characters in my book is absolutely important for me as a writer, because it helps me form the character on a level I otherwise never could have done. Once I can hear the actor/actress' voice, see their mannerisms and behavior and how they carry themselves, I can build the character off of that, and it helps them jump right off the page and come alive for me.
That being said, I'm always sure to make the perfect choices for the faces of the characters. (Although I should add, the current ages of the actors I choose don't always correspond with the ages of the characters – which, if the book should happen to become a movie, could pose a dilemma. And that sucks.)
For the main character of the novel, a street fighter named Anton Leonte, I would choose Robert Downey, Jr. Their personalities couldn't be more different, but if you take Mr. Downey and put him in a very dark, brooding setting, where humor is hot air and survival is hand-to-mouth, you have Leonte.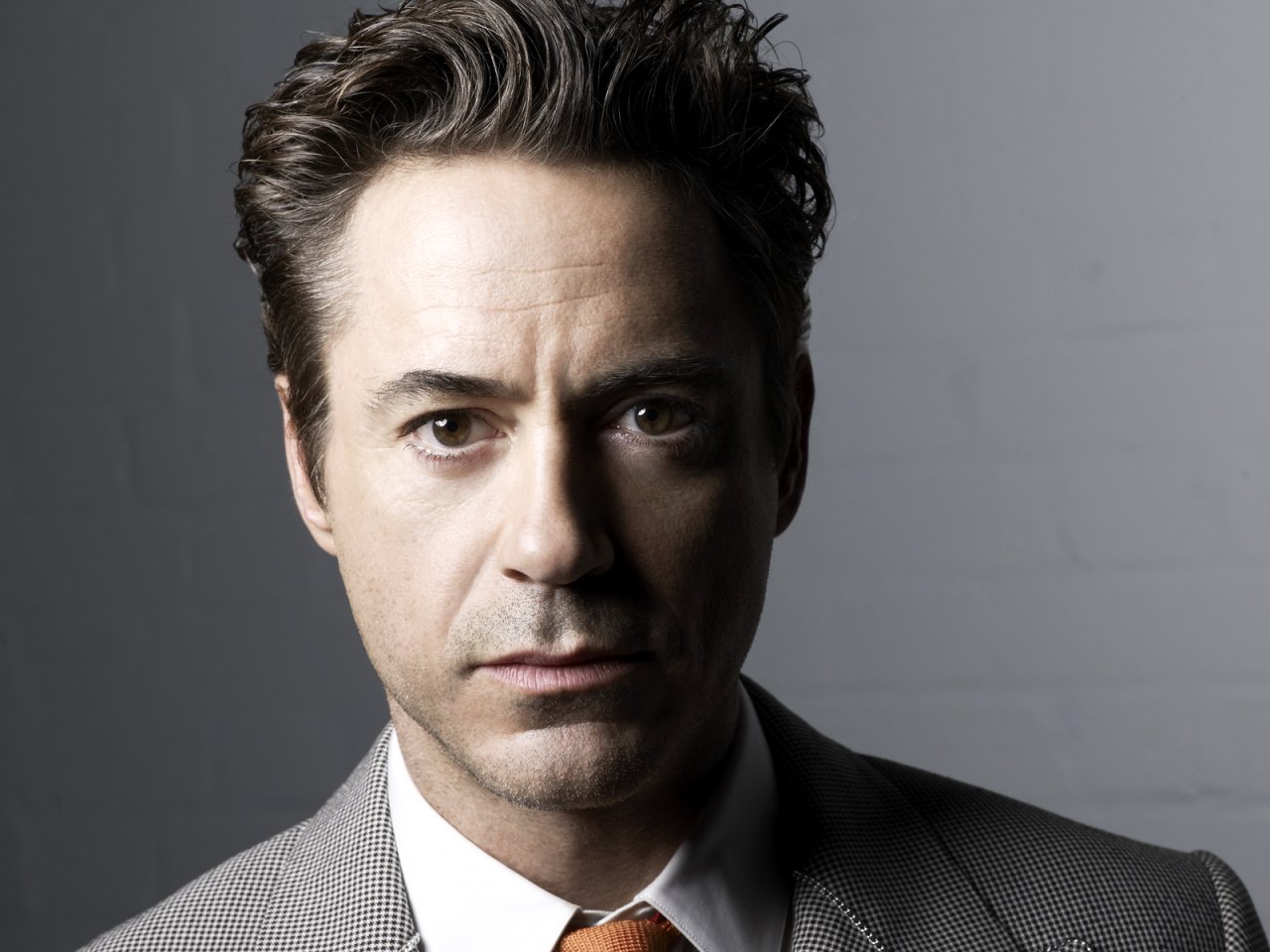 For the main character's wife, Rose, I would choose Kate Winslet. Her calm, affectionate, but strong-hearted attitude and spirit fit the character perfectly, as well as her motherly side.
For the main antagonist, an intelligent but brutal entrepreneur and revolutionary named John Vanderhill, I picture Johnny Depp. In light of Depp's reputation for playing quirky characters, his serious, villainous side in the true-story gangster film
Public Enemies
caught my eye immediately. I adored his portrayal of the criminal John Dillinger, and so based most of the character off of that.
For John Vanderhill's younger brother, Daniel, I would definitely choose Tom Hiddleston. He was actually the last character I gave a face to, and for the longest time Daniel had the affliction of blandness in his mannerism and tone of voice. Then I came upon Hiddleston, fell in love, and the character instantly came to life.
There are also a few side characters I would give faces to.
Stephen Dillane - John Vanderhill's second-in-command, a ruthless businessman named Woodson.
Liev Schreiber - one of Vanderhill's employees, and also Leonte's trainer, named Schreiber (of course).
Damian Lewis - Davis, a very small role, but it marks one of the most significant events in the story.
And finally, Russell Crowe is Thayer, someone who only appears towards the end, but for all good intentions.
What is the one sentence synopsis of your book?
Desperate to redeem his family out of poverty, Anton Leonte is increasingly forced to use his strange psychic ability for his new employers, at the expense of both his morals and what he has always known to be reality.
Will your book be self-published or represented by an agency?
It will be self-published online as an Amazon e-book. My goal is to have it on the website by this Christmas. Although it might not make it by then, it's enough for me to tidy up and format the book as much as I can to meet that internal deadline. No, it's not a someday-it-will-happen dream of mine. It's actually happening right now. And knowing my book is about to be published gets me up in the morning with so much energy.
How long did it take you to write the first draft of your manuscript?
Just over four months. It began as a short story in May 2010, and was actually a spin-off from another novel I was working on at the time. A couple months later, I realized I was slapping on chapter after chapter, unable to control these new characters I was getting to know. By that November, I had
Resistance
.
What other books would you compare this story to within your genre?
Although my book is far too unworthy, I would compare it to
Fahrenheit 451
. For the past few years I've been basing a lot of my writing style and technique off that of the late Ray Bradbury's, who is the single best author I have read as of now. Both books dive deep into the human psyche and train of thought, with most of the suspense and thrills derived from the inward emotions such as fear and apprehension. I would also compare it, in some degree, to the
Bourne
trilogy by Robert Ludlum (I deny the existence of any
Bourne
books post-Ludlum). Mine is not nearly as complex and intelligent, but a lot of the same plot, character, and theme elements are present.
Who or what inspired you to write this book?
I was inspired greatly, again, by Ray Bradbury. The man was a genius in how he could twist, dissect, and expand your mind under a five-thousand word count. But I was also inspired by all the people I've come in contact with as I've grown up. They were helpless, desperate, good people who sat in my dad's church office whole afternoons just so someone would listen to them, people who called his cell phone in the middle of our 'dates' or family dinners and talked the whole time. When I went with my dad to visit them, their apartments reeked of cat excrement and cigarette smoke and Diet Pepsi. I think, after seeing so many of them, that left a big place in my heart that I could only ignore for so long.
What else about this book might pique the reader's interest?
Resistance
is, strictly speaking, a crime story, but it's not just about dirty dealings and killing sprees. It's about how far one will compromise his or her boundaries when it comes to breaking the law. It is a thriller, but it's not simply packed with 'thrills'. It explores the motivations, like fear and greed, behind what gives a person 'thrill'. It also has its science fiction elements - the main character was born with a psychic ability that's connected to time and clockwise direction, and since it is written in first-person his ability is a huge part of the narrative.
It will appeal to people who like stories with lots of emphasis on relationships, especially between man and wife, and blood brothers. Films I would use as examples would be
Revolutionary Road
,
Band of Brothers
,
Cinderella Man
,
Regarding Henry
,
Warrior
, and
Thor
.
It will appeal to people who like stories set in the near-future (although in
Resistance
, the exact date is never mentioned). If you really enjoy themes such as revolution and the use of propaganda, as well as some science-fiction elements, you'll have a great time reading this book. Examples of films like this are
V for Vendetta
,
Inception
,
The Road
,
I Am Legend
,
Looper
, and
Minority Report
.
Finally, it is a book about people – meaning, everyone – who are in the search for something greater and purer than themselves. The search for a sense of peace in a violent world, the search for beauty in an ugly universe. It narrows down to one simple question, and it isn't until the end that we finally find the answer.
I wouldn't recommend the book for everyone, however. There is violence, including harsh brutality and an attempted rape, as well as mild but frequent obscenities (it is a conviction of mine, though, that I never use the f-word nor the Lord's name in vain). Other negative material includes smoking, references to drug use and sinful environments, and brief drunkenness. If you cannot handle that sort of material, I will understand completely.
But if any of those elements mentioned intrigued you, I'm sure you will love
Resistance
. And, of course, once it is closer to completion and eventually available as an e-book, I will keep you guys updated.
For the past two-and-a-half years, I've been pouring a lot into this project. It's been my heart and soul for a long time. In fact, because of the strong inspiration the book takes from poverty, I am donating 10% of its profits to an organization hosted by our church called Harvest of Talents, which uses people's gifts like arts and crafts to make money, and gives it all away to the local food pantries, veterans, and many more. The rest of what it earns, well, will hopefully pay for college, since I have no other choice!
Anyway, I hope you enjoyed my little rant about my novel. Thanks for reading! And God Bless!
-Stilwater