Currently listening:
Mostly just my regular music for study time and writing time. A lot of Frank Sinatra, The Hives, and Two Door Cinema Club. And of course the sound of the lawn mower outside since it's that time of year again.
Currently reading:
I just finished a great book about community service called
When Helping Hurts
, as well as a book about Abraham Lincoln and his cabinet called
Team of Rivals
. Right now I'm still working on
A Walk Across America
, a nonfiction memoir by a traveler named Peter Jenkins, and a book called
Silent Runnings
, which is a World War II memoir about a submarine captain in the Pacific theatre. There's also a book I really want to start reading called
A Most Dangerous Book
about a history of the Third Reich that goes all the way back to the Middle Ages. Finally I read the latest book written by my writing hero Jonathan Friesen called
The Last Martin
; actually it's the first "fiction" book I've read in a while, and it was very funny and entertaining. And this doesn't count my other college books I have to read too!
Currently drinking:
Green tea? Water? That's about it.
Currently missing:
The Indianapolis 500. It's the only real vacation I can still have (we used to go camping and fishing, but circumstances have made those harder to pull off). I didn't get to go last year, but to save money for Thailand, we gave up Indy 500 in its place. Thailand is a bigger priority for me than a trip, of course, but it's still no fun to let go of. Since the race is on Sunday, this time of month is when I really start to miss it and wish I could be there.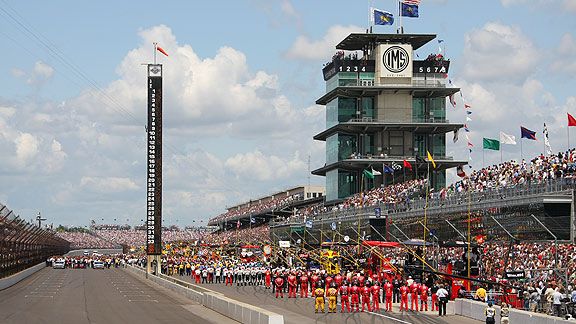 Looking at the image above is physically painful. But, I'll get over it...eventually...
Currently watching:
Well, last night I stayed up with my dad to watch some World War II documentaries, one of our favorite things to watch together. We recently watched my new movie
Midnight in Paris
(great movie, by the way - powerful message and F. Scott Fitzgerald is played by Tom Hiddleston, so you can't beat that!). My parents also like introducing me and my siblings to cult classics they saw in theatres as young adults. The latest one we watched is
The Blues Brothers
, and wow, I love that movie. I love it so much I hope someday, if I ever get the time and money to do cosplaying, my sister and I can cosplay as genderbent Blues Brothers. I had a most terrific time watching it. Other than those, I'm watching
The Vampire Diaries: Season One
by myself and
Gravity Falls
with my sister when I can fit in the time.
Currently feeling:
I'm all right. I feel a bit of pressure mounting on because I have two college courses to finish before Thailand, which is three weeks from today! And I still have a lot to do to prepare for the trip, plus summer time means there is a lot of outdoor chores to do. But, thank God, I still have time to do my own stuff like writing and reading!
Currently writing:
Um, this post? A new novel I'm working on, and an Avengers AU fanfiction. Have some short story ideas but Lord knows it's hard to fit those in as well.
Currently loving:
Loving that I live in a house that has air conditioning, a refrigerator, clean blankets, and a cabinet filled with movies, all the things I too often take for granted. And because I had a sore throat over the weekend my mom treated us out cookies and cream ice cream, my favorite flavor next to chocolate.
Currently wishing:
That I could go to the Indianapolis 500 this year, that I could watch
The Blues Brothers
again and again and again, and Lucasfilm would confirm that Cad Bane is going to be in "Star Wars: Rebels"...and while they're at it, throw in Ahsoka, Darth Maul, Aurra Sing, Hondo Ohnaka, and Asajj Ventress too
Currently excited:
Thailand. And a special announcement on my blog's one-year anniversary.
Currently stressing:
Thailand. Twenty-one days until and I'm still not ready. I've never been this far away from home. I'll never have been away from home this long. And technically I
should
be studying right now.
Currently completed:
Not much...a chapter for my fanfiction and a book for college. Off to finish another one.
(stolen from a couple other bloggers)